Dr Nicole White awarded COVID-19 focused Advance Queensland Industry Research Fellowship
AusHSI Research Fellow, Dr Nicole White, is one of seven QUT researchers to be awarded Advance Queensland Industry Research Fellowships in a round of research funding focused on COVID-19.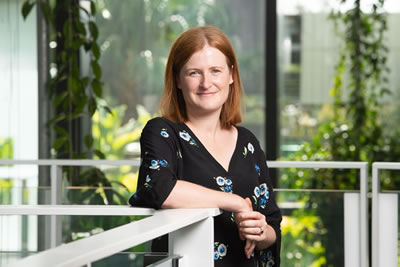 Queensland Minister for State Development, Tourism and Innovation Kate Jones announced a total of more than $6.15 million for COVID-19 Industry Research Fellowships awarded to 32 Queensland-based researchers.
Dr Nicole White, School of Public Health and Social Work, Faculty of Health – was awarded $55,000 for statistical modelling to support clinical decision-making for critically ill COVID-19 patients.
Dr White's fellowship will develop sophisticated statistical models to assist clinicians with complex decisions about the best treatments to use for different patients – to improve patient outcomes and optimise the use of healthcare resources.
The Prince Charles Hospital Foundation's The Common Good are partnering in the project.
Media contact: Rose Trapnell, QUT Media team leader, 07 3138 2361 or 0407 585 901, rose.trapnell@qut.edu.au or media@qut.edu.au