Researcher Spotlight: Michelle Allen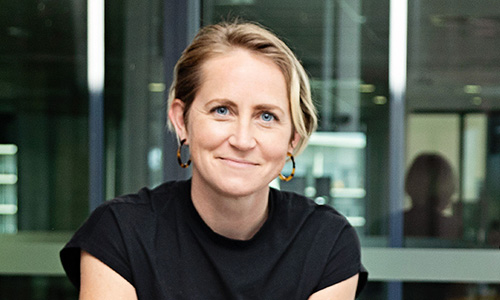 Q&A with Dr Michelle Allen, AusHSI Research Fellow – Implementation Science
Q: What expertise do you bring to AusHSI?
A: I feel I bring a breadth of experience across the health ecosystem that spans from acute through to community care, from population health data through service commissioning and design into implementation and evaluation. This is from working within government, not-for profit, consulting, and academic spheres. I have also worked across a range of health areas including mental health, infection prevention, chronic disease and First Nations health and wellbeing.
Q: What does health services innovation mean to you?
A: Shifting the status quo to deliver real improvements at both the individual and broader system levels. Incremental change is important and valuable, but true innovation requires creativity, a desire to challenge our own assumptions, and a willingness to re-think how we go about service delivery.
Q: What inspires you most in your research?
A: I am lucky to get the opportunity to hear from people across the health system, and it never ceases to amaze me the strength and resilience of communities and health care workers alike in their efforts to improve the lives of others.
Q: Why is health services research important?
A: Our physical and mental health fundamentally affects how we interact with the world around us. As such, the systems that are designed to support our health need to be fit for purpose for all members of our diverse communities and the changing landscape. Health services research is about finding ways to maximise health benefits, improve efficiency, and provide fairer and more equitable access to care.
Q: What do you see as the main challenges facing Australia's health system?
A: Siloed thinking, inequality and increasing population health demands due to age. We need to think more holistically about people, as well as increasing collaborative efforts across departments and parts of the health system, and connecting beyond the health sector if we want to solve the wicked problems we face.