Dr Zephanie Tyack selected as 2023 American Burns Association award recipient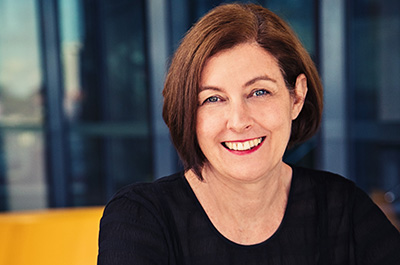 Dr Zephanie Tyack, AusHSI Program Co-Lead – Hospital Services and Senior Research Fellow (Implementation Science), has been selected as the 2023 Everett Idris Evans Memorial Lecture Award recipient by the American Burn Association (ABA) in recognition of her outstanding contributions to burn research.
The Everett Idris Evans Memorial Lecture Award was established in the 1960s to promote and support burn-related research, education and prevention and is given to an outstanding scientist in the burn field from outside the United States. Dr Tyack is the first implementation scientist to win this award and the fourth female winner. To date, only three other Australians have received the award: Emeritus Professor Stuart Pegg (1989), Professor Murray Clarke (1979) and 'Australian Living Treasure' and 2005 Australian of the Year Professor Fiona Wood (2021).
As a health services researcher and implementation scientist, Zephanie has expertise evaluating the effectiveness and implementation of innovative treatments and models of care in burns, trauma, rehabilitation and community settings using clinical trials, mixed methods and qualitative research. Zephanie is co-chair of the Child Health Special Interest Group with the International Society for Quality of Life Research (ISOQOL), member of the Australian New Zealand Burn Association (ANZBA) Research Committee and Burn Rehabilitation Course Management Committee, and a past board member of ANZBA. Zephanie chairs the Consumers in Research Workgroup, QUT Centre for Healthcare Transformation, and is an editorial board member of Frontiers in Public Health.
Dr Tyack will join the ABA's annual scientific meeting in Dallas, Texas in May 2023 to present a one-hour oration and receive the award.
Media contact
Sian Conway Lamb, 07 3138 6087, sian.conwaylamb@qut.edu.au