Nurse-led trial preventing hypothermia during surgery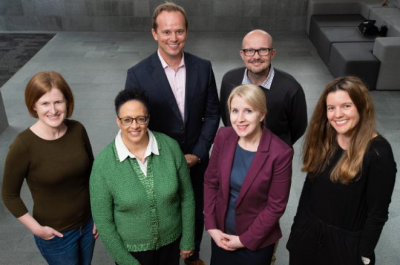 QUT has received a $1,145,483 grant from the National Health and Medical Research Council (NHMRC) to trial new care strategies that reduce postoperative risks to patients from loss of body heat during surgery.
Chief Investigator, Dr Judy Munday from the QUT School of Nursing, said perioperative hypothermia – body heat loss to below 36°C – was inevitable in surgeries unless preventative strategies were used.
She said 1.2 million Australian patients were at risk of perioperative hypothermia each year, at an estimated cost of $1.2 billion to the health care system.
"This is the first large-scale implementation trial of hypothermia prevention during surgery in Australia," Dr Munday said.
"Perioperative hypothermia prevention will improve patient experience and surgical outcomes, with economic benefits for Australian hospital care.
"Hypothermia during surgery is a risk factor for wound infection, increased blood loss, longer hospital stays, patient discomfort and poor surgical experiences."
Over three-years across nine hospitals, researchers will trial new care strategies implemented with health care providers that aim to prevent perioperative hypothermia and improve patient outcomes.
Project partners include the Australian Commission on Safety and Quality in Health Care, Metro South Hospital and Health Service, South Metropolitan Health Service, Sunshine Coast Hospital and Health Service, Mater Health Services, Royal Brisbane and Women's Hospital, Ipswich Hospital, and the Gold Coast University Hospital.
QUT researchers on the PeriWarm Trial: Transforming perioperative temperature management for better patient outcomes include Dr Munday, Professor Jed Duff, Professor Samantha Keogh and The Australian Centre for Health Services Innovation's Dr Nicole White and Dr Hannah Carter.
They will be joined by other investigators from funding partners, as well as the University of Western Australia, The University of Queensland, University of Southern Queensland, University of Ottawa, Griffith University, Metro North Hospital and Health Service.
Feature image: Researchers on the PeriWarm, (Front L-R) Dr Nicole White, Professor Sonya Osborne, Dr Judy Munday, Dr Hannah Carter; (Back L-R) Associate Professor Nick Ralph and Professor Jed Duff.  Professor Osborne and Associate Professor Ralph are from the University of Southern Queensland, and the other pictured researchers are from QUT.
Media contacts
QUT 0407 585 901, media@qut.edu.au
AusHSI Sian Conway Lamb, 07 3138 6087, sian.conwaylamb@qut.edu.au