Researcher Spotlight: David Borg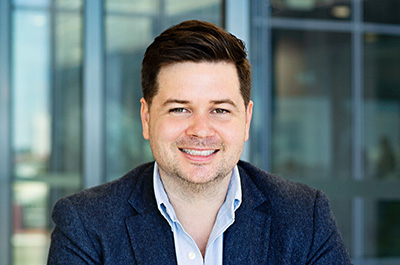 Q&A with Dr David Borg, AusHSI Research Fellow – Statistics 
Q: What expertise do you bring to AusHSI?
A: I bring expertise in exercise physiology, statistics, and meta-science. I use these skills to investigate aspects of human health and performance in healthy, disability and athlete populations. My expertise in meta-science allows me to study the application of statistics in sports and exercise medicine. As an early career researcher, I still have lots to learn!
Q: Why is health services research important?
A: All Australians will access healthcare services at some point in their life. Health services research is important to ensuring the care delivered to Australians is both efficient and effective, irrespective of the scale of care delivered. Healthcare deficiencies are detrimental to society from a health, social and economic standpoint.
Q: What does health services innovation mean to you?
A: To me, health services innovation means optimising the efficiency or effectiveness of healthcare services and the health system. In a time when there is a need to balance priorities in health outcomes with limited resources, innovation has never been more important. Reducing wasted resources and averting poor outcomes is critical for improving the performance of the health system, and innovation is central to this!
Q: What has been a highlight of your career so far?
A: The collaborative nature of research has allowed me to work with, and be mentored by, many world-leading researchers across health and statistics, which is by far the highlight of my short career so far. For example, a recent publication I worked on calling for greater collaboration between the fields of sport and exercise medicine and statistics brought together researchers with diverse backgrounds.
Q: What inspires you most in your research?
A: I am inspired by those concerned with making health services research more robust by making studies reproducible and less wasteful, to ensure that all Australians can benefit from the work of the many brilliant scientists in our country.
Q: What do you see as the main challenges facing Australia's health system?
A: I see three main challenges facing the Australian health system. The first is the ever-growing need to balance high-quality healthcare delivery with resource limitations. Second, is the need to narrow the gap in healthcare inequities. Third, the need for connectedness and information sharing between all levels of the health system.