Single test could rule out heart attack in Indigenous Australians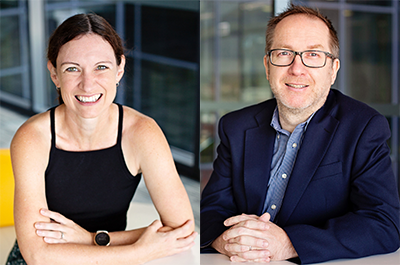 Researchers from the Australian Centre for Health Services Innovation (AusHSI) at QUT have identified a way of more quickly determining the risk of a heart attack for Indigenous patients, which could fast-track their treatment and ease hospital overcrowding.
Results from a single test could be used to safely rule out heart attack for up to one third of Aboriginal and Torres Strait Islander patients with low troponin levels according to QUT research.
Published today in the Medical Journal of Australia, AusHSI Associate Professor Jaimi Greenslade evaluated data from 110 patients who presented with chest pain to the Cairns Hospital emergency department.
Associate Professor Greenslade said the current process to identify heart attack was to test for levels of troponin, a protein released from damaged heart muscles into the blood stream, at the time of patient presentation and again 2-3 hours later.
"There is a growing body of evidence reporting that a single test may be adequate to rule out heart attack for a group of non-Indigenous patients, but limited research has evaluated the use of a single test for Indigenous patients," said Professor Greenslade, who is also an Advance Queensland Fellow at Royal Brisbane and Women's Hospital.
"Our study provides the first evidence that using a single test is likely to be as safe for Indigenous patients as non-Indigenous patients.
Associate Professor Greenslade said the observational study was small, and further research on larger cohorts across multiple sites was needed to identify whether findings could be supported when implemented in clinical practice.
QUT's Professor Will Parsonage, AusHSI clinical director, joined Professor Greenslade in leading the study, along with collaborators at QUT, Cairns Hospital, and Royal Brisbane and Women's Hospital. It was funded by Advance Queensland and the Brisbane Diamantina Health Partners.
Professor Parsonage leads AusHSI's Cardiac Health Services Research program, which focuses on implementing more cost effective ways of delivering cardiac health services. Follow AusHSI on Twitter and LinkedIn and stay tuned for our August showcase of AusHSI's cardiac projects, researchers, and PhD students.
Media contacts
Sian Conway Lamb, 07 3138 6087, sian.conwaylamb@qut.edu.au
Novella Moncrieff, 07 3138 1150, novella.moncrieff@qut.edu.au
After hours: 0407 585 901, media@qut.edu.au