Congenital Heart Disease Long-term Improvements in Functional Health+
(CHD LIFE+)
Synopsis
Why the research project is important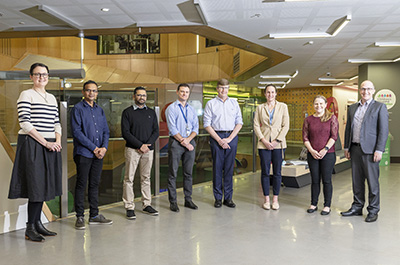 Congenital Heart Disease is one of the most common conditions for children to be born with, affecting one in a hundred live births. Unfortunately, children born with the condition are at higher risk of neurodevelopmental challenges, developmental delays and other learning and behavioural difficulties. These challenges can be mild but affect multiple areas of development and new issues can emerge over time.
More recently, clinicians from Children's Health Queensland have developed care pathways for children with Congenital Heart Disease, called CHD LIFE, to help them overcome developmental obstacles and improve their functional health.
CHD LIFE+ is a research project that seeks to systematically use information from the CHD LIFE care pathway to better understand, develop and apply new models of long-term neurodevelopmental care.
What the research seeks to do
The CHD LIFE+ program of research will evaluate existing and potential models of care for CHD neurodevelopmental support, nationally and internationally, to inform future practice.
The program will test simulated models of care for suitability across the country and identify which models fit local need. Investigators will work with study partners, families, and services to co-design and cost models of care to identify best practice long-term neurodevelopmental care options for their jurisdiction.
Leading the program are researchers at the Australian Centre for Health Services Innovation (AusHSI), QUT, in partnership with Queensland Paediatric Cardiac Services, Children's Health Queensland and national partners.
What are the research outcomes/ impact
This program of research will help establish accessible, family-centred, sustainable and best-practice neurodevelopmental and mental-health-related models of care for children with CHD and their families.
It will archive information on the best adaptable care models for future use, providing families and health services with long term benefits.
The program's partnerships with leading paediatric organisations across Australia will enable far-reaching data and impact.
Funding Body
This program of research is funded through an MRFF Congenital Heart Disease Grant (ARGCHDG0035) 2020-2024.
Publications
The Cost of Neurodevelopmental Disability: Scoping Review of Economic Evaluation Methods
Implementing neurodevelopmental follow-up care for children with congenital heart disease: A scoping review with evidence mapping
Further Details
Co-designing Sustainable Cardiac Neurodevelopmental Models of Care for Children with CHD.
PICTURED ABOVE (L-R): Karen Eagleson, A/Prof Sanjeewa Kularatna, Dr Sameera Senanayake, Dr Ben Auld, A/Prof Rob Justo, Jenna English, Dr Bridget Abell, Prof Steven McPhail, Queensland Children's Hospital